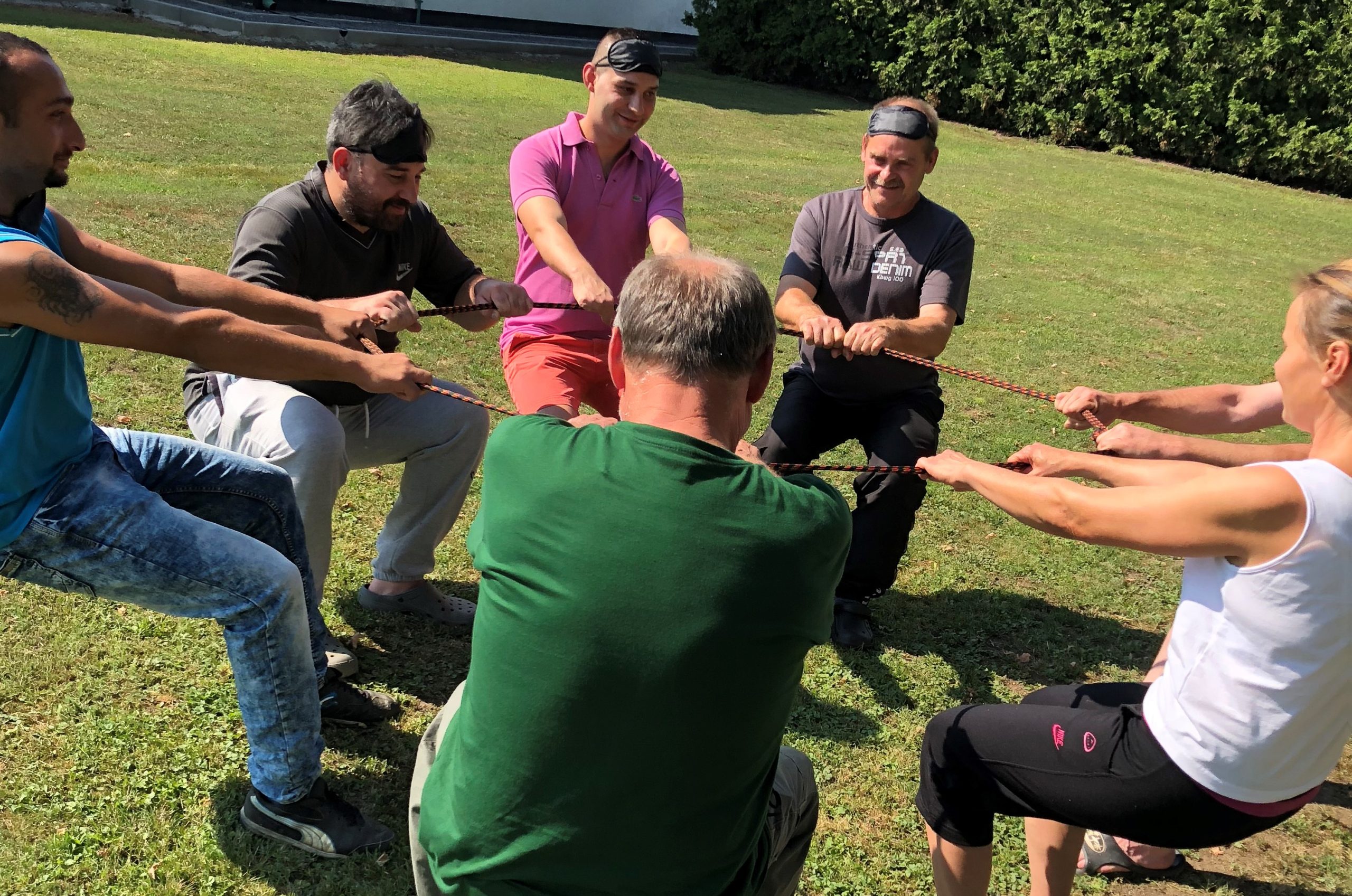 Our company culture 
Our company culture is created every day by all of the employees who work with us. We don't just pin lists of values on the wall. They're expressed in the way we work, with each other and with our customers and suppliers.
With apx. 100 employees at work in 5 farms across country and 2 companies in total, with Slovaks, Hungarians, Danish and other nationalities on board we've created multicultural & multi-disciplined work environment that requires strong sense of tolerance and mutual respect.
We are open, informal in speech as well as in dress code, and we value flexible face to face communication. We talk different languages but we do it with respect understanding not everyone has learned English or some other foreign language at school but we always find a way how we can share information or how to help improve the language skills.
As we are caring of live animals our work requires on time actions and we all understand that if the work is not done properly we need to stay and finish it.
We all work together to deliver the top-quality end products – slaughter pigs/piglets and feed for animal production. Products that can only come from teams bringing good people relationships, self-discipline, honest work but also fresh ideas and individual interest in his/her job and in welfare of our company and of all of us.
It's simple. If you come to work for us we will expect from you to be a self-directing person who operates with high degree of professional autonomy while still meeting standards required by the manager and the company.

How to apply for a job
Should you find our company culture and your personal style matching well together and you are interested in working for our company please send us your CV to info@pigagro.sk or give us a call to 036/778 74 18 to review available job opportunities and eventually arrange a meeting with our HR specialist.
You may find opened job offers also here.